Confidential Consultation & Insurance Coverage Verification
No Obligation & No Pressure to Commit
Drug & Alcohol Addiction Counselors Are Available 24/7
Why Choose a Short Term 7 – 14 Day Detox & Rehab Facility?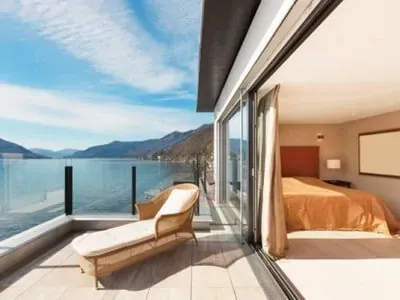 Are you looking for short term drug or alcohol treatment programs for yourself or a loved one? We have put together this addiction resource guide to highlight the differences between the different short term rehab options. A typical inpatient drug or alcohol treatment program lasts 30 days. Sometimes, it can last even longer depending on the severity of the drug or alcohol addiction and how well the individual responds to the treatment program. It's important to note that the recovery process should never be rushed. One should invest as much time as needed to overcome their addiction. However, not everyone has the flexibility to spend one month in rehab away from family, work or other responsibilities.
And, some people don't need to spend a month in treatment. A short-term inpatient treatment program that lasts up to two weeks may be right for them. But, they're not easy to find since most rehabilitation programs are at least 28 days in duration.  
Types of Short Term Drug and Alcohol Detox Programs
5 Day Rehab Program For Alcohol & Drug Addiction
5-day rehab is really just a detox program. When you arrive at the detox facility, a medical assessment by a licensed professional will be conducted to go over substance use disorders, mental health disorders and any other health problems that may be present. During detox, the body is cleansed of the substance. In many cases, medication will be used to assist to manage withdrawal symptoms. 5-day rehab is in most cases not suitable for most people.
7 Day Addiction Rehab Program For Substance Abuse
Long term and/or heavy drug or alcohol abuse can damage the body and a 7 day detox program may be required. Sedation may be used in some cases to help deal with pain, anxiety, or other unpleasant withdrawal symptoms. Some people decide to forego medication altogether during detox. Individuals typically resume with outpatient or medication assisted treatment after completing detox.
14 Day Inpatient Rehab Programs For Drug and Alcohol Abuse
This is more or less the same as the previous two programs for alcohol and drug use although the individual may benefit from additional one-on-one therapy sessions.
What to Expect During 7 – 14 Day Rehab Program
Most treatment facilities don't offer 5-14 day programs for substance abuse. A typical drug & alcohol treatment center offers addiction treatment from 28 to 90 days. Those that do offer the following two week rehab may offer the following alcohol and drug abuse treatment programs:
5-7 day detoxification — Detox is generally the first step in drug or alcohol addiction rehab. Normally, it lasts 5-7 days. Certain substances can cause severe withdrawal symptoms in which case a longer detox program may be required.
Substance abuse education — Individuals will be education on how drugs and alcohol affect the body and mind.
Therapy – One-on-one therapy with a licensed therapist
Medication – medication may be used in some cases during treatment for alcohol and drug abuse
Is 7 – 14 Day Treatment Right For You
For many people, the idea of completing substance abuse treatment in two weeks or less sounds more appealing than spending a month an an inpatient facility. But, it is not ideal for many individuals who struggle with  substance abuse. It may be a wise choice for those who have been to rehab before but have recently relapsed. It may also be a good option for someone who doesn't suffer from a severe addiction, hasn't been addicted for very long or doesn't abuse hard drugs.
Who 7 -14 Day Drug & Alcohol Rehab Is Not For
Most people who struggle with abuse of drugs and alcohol should undergo a medical assessment before deciding on how long they should stay in rehab. In general,
individuals with a history of prolonged and heavy use of drugs and alcohol, including opiates such as oxycontin, oxycodone and heroin most often require treatment that lasts at least 30 days. Detoxing from alcohol and opiates can take 7 days and discovering underlying mental health problems during this period may prove to be difficult. Because of the duration of treatment, family therapy is most often not part of the treatment plan. However, aftercare planning may be available. The aftercare plan may include an outpatient treatment referral, group therapy with support groups like Alcoholics Anonymous or Narcotics Anonymous and individual therapy for recovering substance abusers and their family members and loved ones.
Quite a few people use up their vacation time to go to rehab. Some fear they may lose their job if they take more time to complete rehab thus, opting for short term treatment programs. The Family Leave Act (FMLA) provides employees up to 12 weeks to complete treatment for their substance abuse addiction. This act ensures that their job is waiting for them upon their return to work.
Why Most Addiction Treatment Centers Don't Offer 7 – 14 Day Drug & Alcohol Treatment Programs
There are several reasons why:
They don't believe it's effective. Most industry professionals think that most individuals should spend at least 90 days in treatment to successfully overcome their drug and alcohol addiction. After completing one month in a residential treatment center individuals should enroll in continuing drug and alcohol programs such as outpatient rehab or group therapy, among others.
It's not as profitable as the standard one month treatment. For example, if a treatment facility has 10 residential beds then they only need to acquire 10 patients each month to operate at full capacity. If they offer 2 week programs then they would potentially need to acquire twice as many clients which could double their marketing costs.
In most of the cases, detoxification involves a three-step process:
Evaluation

Stabilization

Treatment
Cleaning the body's filtering system like liver and kidney from drugs or alcohol

Assisting with anxiety and insomnia

Easing pain

Overcoming other physical complication

Restoring body damages
Some of the detoxification side effects are unavoidable which includes:
Nausea

Insomnia

Muscle weakness

Anxiety

Mood swings
How to Find the Right Short Term Inpatient Rehab Center For

Drugs or Alcohol
Step 2: Verify Insurance Benefits:
Most insurance companies cover substance abuse treatment. Some policies cover up to 100% of treatment costs while others require an out of pocket expense. We will help you find out how much your insurance plan covers before you choose an an alcohol & drug addiction treatment center. The last thing you want is to receive a surprise bill at the end.
Step 1: Personalized Treatment Programs:
We understand that a treatment plan that may work for most people may not work for you. Some individuals may only need 10 days in rehab while others may require 90 days of treatment. In most cases, a mental health issue is present which needs to be properly addressed. Our goal is to create a customized drug and alcohol rehab program that best suits your individual needs.
Step 3: Step 3: Professional Placement:
We'll do all behind the scenes legwork and match you with the best short term inpatient treatment program. We'll coordinate with your insurance company, healthcare provider and can help arrange travel if needed. Our admissions counselors will help make the admissions process as smooth as possible so that you can begin your recovery from substance abuse.
Most Private Insurances Accepted

Comfortable On-site Medicated Detox

Luxurious Facilities

Same Day Placement May Be Available

Individualized Treatment & Therapies

Dual Diagnosis Treatment: Addiction & Mental Health

Various Drug & Alcohol Addiction Programs Including Holistic

All Levels of Care (including Aftercare Programs)

Quick Insurance Verification Process
What to Do Next:
There are over 15,000 rehab centers in the United States. Finding a great short term alcohol & drug rehab treatment facility is not easy. We can help help you find a high quality drug and alcohol treatment program for your drug and alcohol abuse problem.
If you're looking for a 7 – 14 day inpatient rehab near me then you should call now to speak to an addiction counselor! There are custom drug and alcohol rehab programs tailored to fit your needs. We know you want to overcome your substance addiction and we can help. 
Get Help Today!
Rehab Treatment Centers That Specialize in Addiction Treatment
Legacy Healing Center
2960 FL-7 Ste102
Margate, FL 33063
Faith Recovery Center
2200 Coldwater Canyon Dr
Beverly Hills, CA 90210
Tarzana Recovery Center
5371 Vanalden Ave
Los Angeles, CA 91356
Garden State Treatment Center
350 S Sparta Ave Suite A201
Sparta Township, NJ 07871
Mallard Lake Detox
18407 Hopfe Rd
Hockley, TX 77447
Pocono Mountain Recovery Center
3437 PA-715
Henryville, PA 18332
Crest View Recovery Center
90 Asheland Ave
Asheville, NC 28801
Silver Sands Recovery
3636 Crossings Dr Suite C
Prescott, AZ 86305
Gateway Foundation
1080 E Park St
Carbondale, IL 62901